Empower Yolo
provides twenty-four hour crisis intervention, emergency shelter, confidential counseling, training, legal assistance, and other services for individuals and families affected by domestic violence, sexual assault, stalking, human trafficking, and child abuse.
Empower Yolo
provides resource centers for community services to improve the health, social, educational and economic outcomes of Yolo County residents.
Empower Yolo
provides community outreach and educational programs about available resources to promote health, stability, and self-sufficiency for individuals and families.
Help is Only a Phone Call Away
Empower Yolo is here to help. You are not alone. Trained advocates are available 24/7 to provide free crisis intervention, emotional support, advocacy, information and referrals.
All calls to Empower Yolo are private and confidential.
Empower Yolo's Essential Services for the Community
We hope you and your families are healthy and safe.  We know that each day brings a new challenge for the members of our community.
Empower Yolo offices are open during regular office hours to provide services to individuals and families in need.
Appointments are encouraged.  Please call the office at the location you wish to visit.
Empower Yolo offers these and other services in Yolo County: safe shelter for victims of domestic violence/sexual assault/human trafficking, crisis line, restraining orders, family legal services, therapy, housing referrals, food referrals & distribution, health insurance by appointment, emergency clothing, hygiene products, diapers, case management, and other services as needed.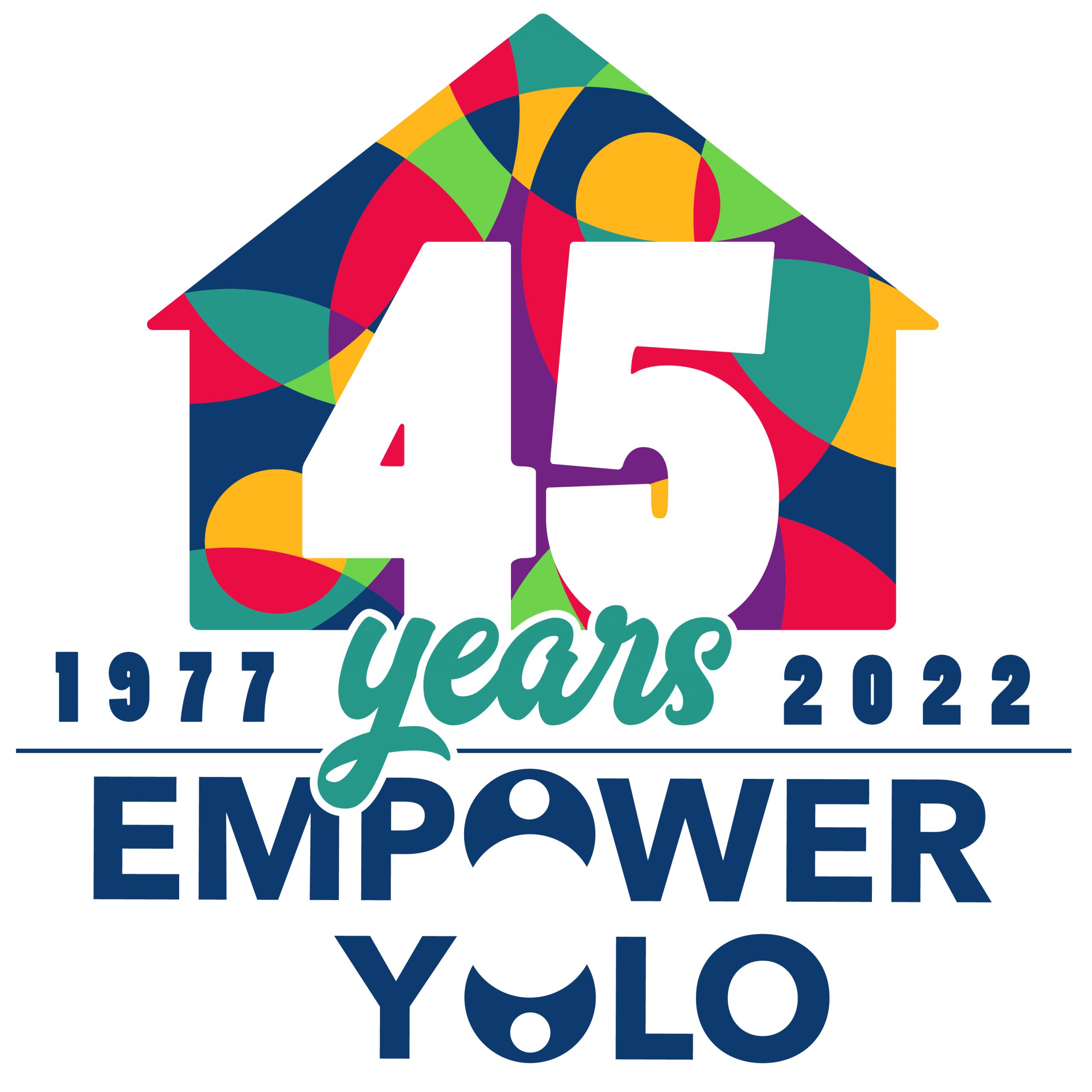 Client Success Stories: 
Empower Yolo and the clients we serve are so grateful for your financial support during our Big Day of Giving Campaign that we're honored to share some of the stories of the survivors and families in need that you are helping.
Support Empower Yolo's work in the community
Empower Yolo supports your well-being – your neighborhood, community, and county.  Empower Yolo believes in a safer, stronger, and more inclusive community where no one is left vulnerable in Yolo County.
We support survivors including victims of domestic violence, sexual assault, human trafficking, and other crime victims, the homeless, and families in need. Our services include a 24-hour crisis line, safe shelter, legal advocacy, counseling, housing services, food distribution, clothing closet, resource centers throughout Yolo County, benefits enrollment, ASSETs/youth services, financial empowerment services, Empower Yoga, and so much more.
Support our work in the community for Big Day of Giving on May 4 or any time at empoweryolo.org.
Join Our Email List
Stay up-to-date on the programs and events from Empower Yolo. Your participation makes a difference in our ability to provide crisis intervention and support to individuals and families affected by domestic violence, sexual assault, stalking, human trafficking, and child abuse.
How Can I Help Empower Yolo?
Thank You to Our Generous Sponsors
Empower Yolo Resources Near You
Empower Yolo
Dowling Center
175 Walnut Street
Woodland, CA 95695
530-661-6336
D Street House
441 D Street
Davis, CA 95616
(530) 757-1261
KL Resource Center
9586 Mill Street
Knights Landing, CA 95645
(530) 661-5519
West Sacramento
1025 Triangle Court, Suite 600
West Sacramento, CA 95605
(916) 873-8824