Support Survivors and Families in Need this Year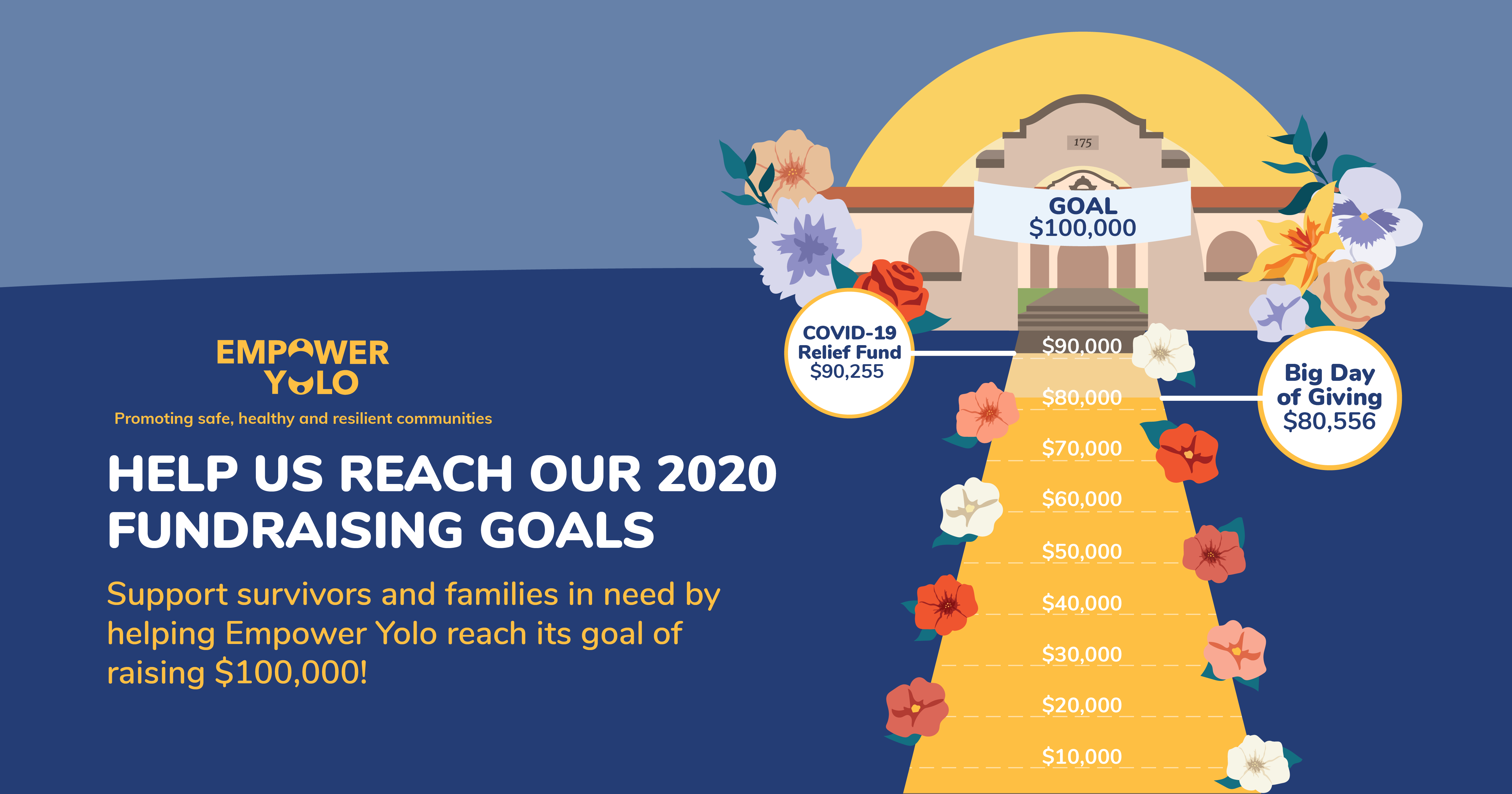 – Stay At Home While You Fund A Home –
Dear Supporters,
Please see the video message from Lynnette Irlmeier, Empower Yolo's executive director about our Summer Solstice event at:  Lynnette's message to the community.
Our largest fundraiser for the year, Summer Solstice, which was scheduled to take place in June had to be cancelled due to the coronavirus. The fundraiser supports many of our unfunded programs and services that help survivors and families in need throughout the year.  Because of the pandemic, we continue to help clients with victim services and emergency relief at a high rate, and we support the community in so many other ways.  Please see the most recent article in the Daily Democrat on how Empower Yolo is serving the community at: Empower Yolo Responds to Surge of Abuse Cases.
We set out to raise $100,000 by the end of our fiscal year, June 30.  We have $2,900 left to raise to achieve our $100,000 goal.  Please help us reach our goal!
We are asking our supporters and the community to "stay at home while you fund a home" – help support Empower Yolo from the safety of your own homes so we can help provide a safe home for our clients. We are requesting a $25 donation, one night of shelter, to help a victim of abuse. $25 does so much to help survivors and families in need:
$25 – provides 1 night of shelter at our safe house
$25 – provides a grocery gift card for a survivor and her family
$25 – covers 1 day of on-call pay for a sexual assault advocate
$25 – provides cleaning products for the shelter and resource centers to keep clients and staff healthy
We understand that the current pandemic has placed many of us under financial strain.  If and when you can donate $25 in the days and weeks ahead, your donation will help us support the most vulnerable members of our community.
Any support to help us reach our goal would be greatly appreciated.  Learn more about the many programs Empower Yolo offers to support survivors and families in need by reviewing our website (empoweryolo.org).